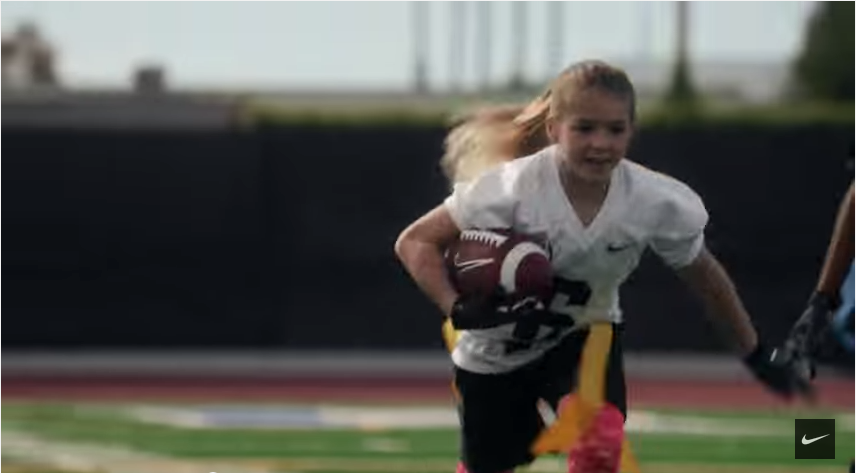 The shoe giant Nike recently created the fastest commercial ever advertising their newest Zoom Air sneakers. the spot features some of the world's best athletes doing what they do best at lightning speed. That lightning speed is demonstrated via time lapse video technology of course. Let me know what you think of the spot down below.

The spot was created courtesy of an agency with one of the funniest names I've ever heard of "Must Be Something" also based out of Portland. Being in close proximity to your client must provide extra incentive to produce outstanding work. Anyway, let me know what you guys think of the commercial that incidentally takes a minute and 30 not the traditional 30 seconds.
Some of the athletes featured include:
Kobe Bryant: 5-time NBA champion (basketball)
Wayne Rooney: 3-time England player of the year (soccer)
Richard Sherman: Super Bowl champion (football)
Marlen Esparza: Olympic bronze Medalist (boxing)
Odell Beckam Jr.: Offensive rookie of the year (football)
Rafael Nadal: 14-Time Grand Slam champion (tennis)
Serena Williams: 20-Time Grand Slam champion (tennis)
Marcus Mariota: 2nd overall NFL draft pick (football)
Katarina Johnson Thompson: 2014 world No. 1, heptathlon (track and field)
Shane O'Neill: Pro Skater (skateboarding)
Mo Farah: Olympic Gold Medalist: 5,000M/10,000M (track and field)
Allyson Felix:  Olympic Gold Medalist: 200M/4x100M/4x400M (track and field)
Shelly-Anne Fraser-Pryce: Olympic gold medalist,100M (track and field)
the athlete list above was courtesy of Adfreak.