It's been a while since we've heard anything about the NFL that didn't involve concussions, criminal behavior or angry tweets from the president. In fact, this video of Travis Kelce and Greg Olsen challenging each other to eat one of Paqui's hellishly spicy Carolina Reaper Madness chips is probably the most positive media coverage we've seen about professional football in months.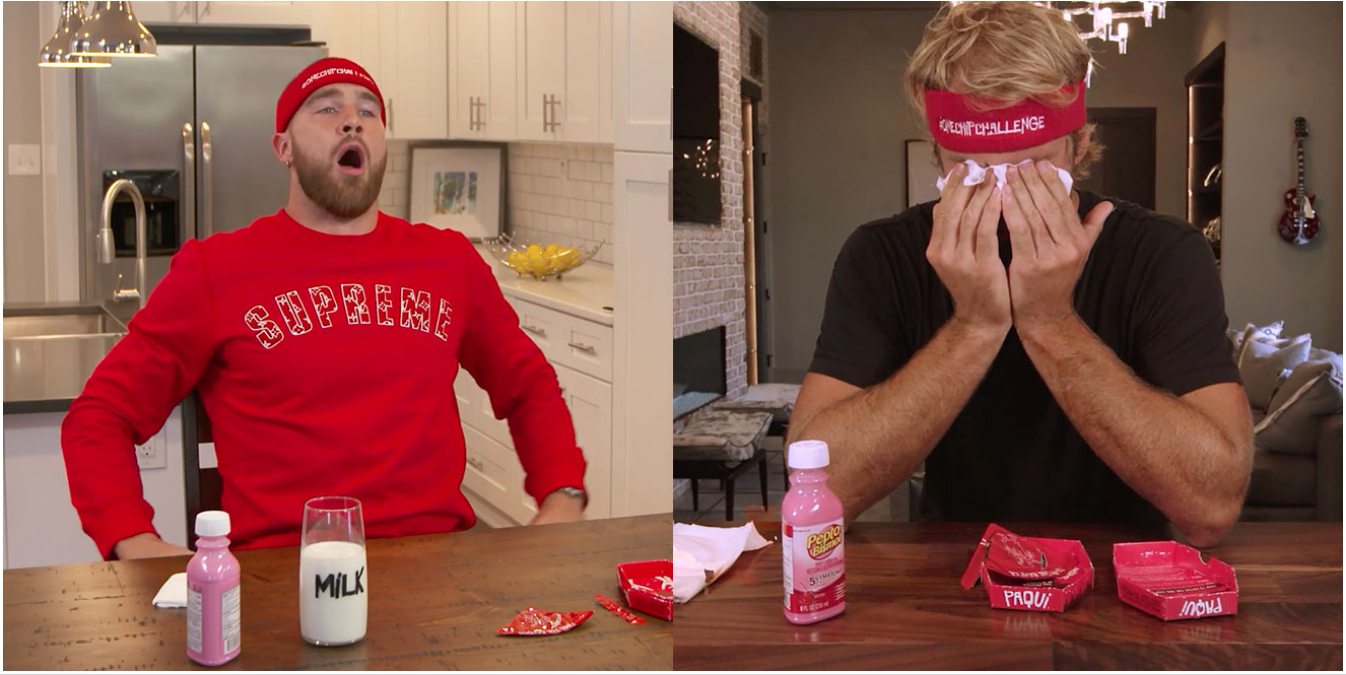 The chip is named after its chief ingredient, the Carolina Reaper pepper, which happens to be the world's spiciest pepper. This year's batch of chips is even hotter than last year's, and individually sold in coffin-shaped boxes that ask if the purchaser has any last words. And here we thought hot sauces led the race in ominous packaging.
Read more on Adfreak.