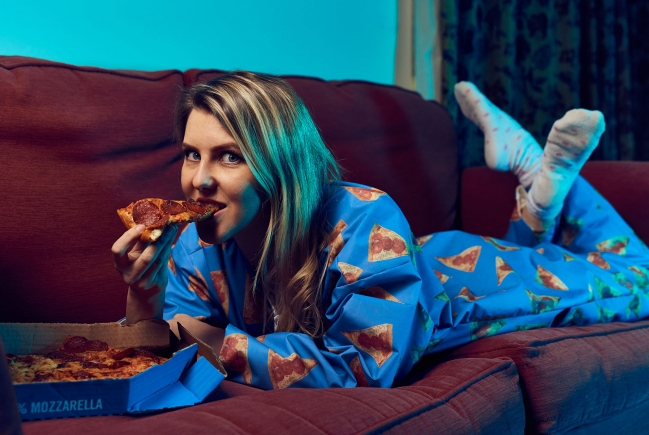 Want to attack your pizza like a Neanderthal, but worried about getting sauce all over your fancy clothes? Domino's has the perfect gag garment for you.
Just in time for New Year's Day, which is Domino's busiest day of the year in the U.K., the pizza chain has unveiled what it's calling "the world's first 'wipeable' onesie," a ridiculous piece of attire made of "stain proof fabric with soft velveteen for comfort and resilience."
Made by fashion designer Charlotte Denn, it allows the wearer to eat pizza with wild abandon—without having to worry about sauce spillage.
The creation of the onesie was also pegged to research revealing that almost three quarters of Brits (73 percent) change into pajamas or comfy clothes the moment they get home each evening.
To read more head on over to Adfreak!